Based in Saint Charles, Missouri, Nat20 Development has been building websites and web applications for the last 13 years.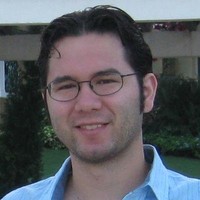 It is helmed by Pedro Albea, who got his start back in 2007 when he was hired as a developer by 501creative. While there, he rose up to be their lead developer and become actively involved in the estimating and strategizing of all online developmental work. In 2012, Pedro welcomed the birth of his first daughter and left to start his own business. Thus, Nat20 Development began.
When not developing custom web solutions for Nat20, Pedro spends his free time with his wife and two daughters, tinkering in video game development, collecting boardgames, playing hockey, and rooting for the St. Louis Blues!